Pork chops and fennel with salsa verde
Last night I put together a speedy summer supper for friends.
Picture the scene if you will. Gluten free me, with a fussy eating husband who limits his likes to 'meat and two veg'. Luckily our fellow diners are not part of the fussy brigade. So meat and two veg is what we had.
Not content with any old meat and veg though, we served it with that unsung hero of summer veg, fennel. If that wasn't enough, a lip smacking salsa verde was also invited to the party. It added an incredible depth and flavour to the meat and the potatoes. Even fussy diners won't recognise the anchovy flavour, it just gives it a salty kick.
Set some of the sauce aside and it makes for a leftovers love in when mixed with cold new potatoes. Arguably even more delicious than the first time around.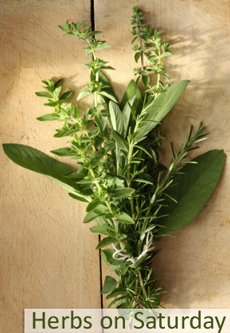 PORK CHOPS WITH FENNEL, APPLE AND SAGE PLUS A SALSA VERDE
Ingredients:
For the pork chops
4 x good quality (ideally from a butcher) pork chops
2 cloves garlic, chopped
2 apples, core removed and cut into wedges
Fresh sage leaves, as per picture
1 bulb fennel, cut into 1.5cm slices
1tsp salt
Black pepper 
For the salsa verde
6 tablespoons very good extra virgin olive oil (or rapeseed oil)
Fresh dill, 1/2 a bunch if you're buying it
Flat leaf parsley, good bunch of
Mint, leaves from 5 stalks
Juice of 1/2 a lemon
3 anchovies in olive oil
2 tbsp capers
Salt and pepper
Equipment:
A large roasting dish
A hand blender if you have one, not essential though
Oven:
180degrees
Method:
To make the salsa verde, chop all the herbs finely, add the anchovy and capers then blend with a hand held blitzer. Add the oil, lemon juice and salt and peppers and set aside.
In your roasting dish, season each pork chop with plently of salt and pepper.
Add the chopped garlic, fennel and apples evenly across the meat.
Pop in a preheated oven for 20-25 mins depending on the thickness of the chops.
Serve with well seasoned new potatoes.